Christmas is just around the corner, but there's still plenty of time to get your home ready for the festive season, the extra guests and special celebrations. Flooring 365 are experts in wood flooring, but we're pretty great at all things interior, house and home. Read our top 5 ways to get your home ready for Christmas or even check out our engineered wood flooring sale!
5 Christmas Preparations
1. Decorations
This has to be first on the list! Decorations are what makes your home feel special and festive in December. Get out the decorations from your attic or the back of your cupboard, or maybe even invest in some new ones! Christmas wreaths look fantastic on the outside of your home and you can't go wrong with fairy lights and candles.
And, of course, no home is complete at Christmas without a tree! Whether you opt for a reusable, artificial tree or a beautiful real pine, get out the tinsel and baubles to make it your own.
2. Extra Chairs and Furniture
Whether you're having extra guests on Christmas day itself or whether you've got visitors coming throughout the festive season, you're going to need to hunt down extra chairs and stools -- and, when those run out, coffee tables the right size to be sat on! You want to be prepared for when guests turn up, so you could invest in a new set of folding chairs to make sure everyone can sit around the table (even if you have to tuck in your elbows!).
3. Protect Your Floors
With all the extra people, it's really important to protect your floors from scratches and scuffs. Flooring 365 are experts in engineered wood flooring and solid wood flooring, so we have all the top tips on how to protect your floor this season. Make sure your add felt pads to the bottom of chairs and tables, for example, which prevents them scraping your floor.
If you don't have one already, invest in a quality doormat to help minimise dirt getting onto your floor. If dirt, grit and dust is walked on, it can scratch the surface of your floor.
4. Hide the Christmas Presents!
You might have to clean out some cupboards to make room for the secret Christmas present stock! It's a good plan to clean out some space before Christmas generally. Take old toys, clothes and brick-a-brack that you don't use any more to a charity shop to make some room for the new things.
5. Stock up on Christmas Treats
It's the time to get baking! If you have children, it's a fantastic way to spend some time together as a family. Why not try your hand at a gingerbread house (you could always buy a kit if you're not a wiz in the kitchen!).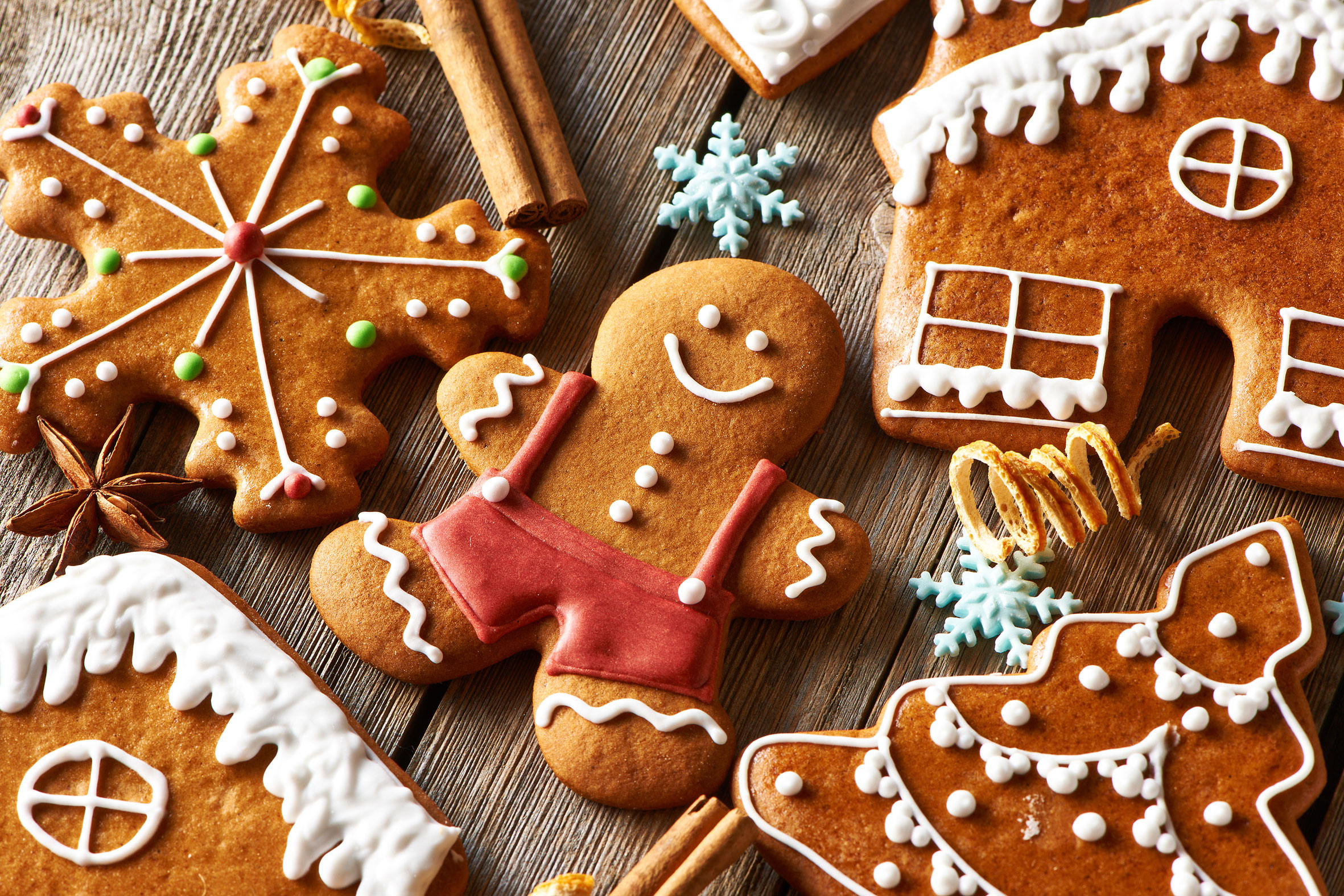 Make sure you have plenty of stollen, christmas cake, gingerbread men and mince pies so you can cater for every guest, even if they pop by unexpectedly!